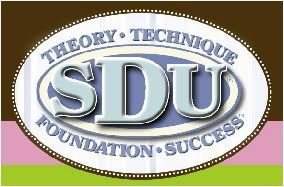 I am SO excited to share my class schedule for August! I will be offering classes on two different days Friday nights and Sunday afternoons! The classes will be held at the Michaels store in Algonquin and the address for the store is 742 S. Randall Rd. and the store phone number is 847-854-6912. Just give the store a call and let them know you want to sign up for the class and they can take care of the registration for you. The class will be 2 hours long and will be a 4 week course. The course regularly costs $45.00, but there is an introductory rate of 40% OFF which makes the classes only $27.00! You will also receive a 10% discount for any supplies you buy during the 4 week course!
The dates for the Friday class are August 13, 20, September 3 and 10th. Please note there will be no class on Friday August 27 as that is Michael's FREE crop night so I hope to see you at the crop that night! Friday classes will be 6:30 p.m.-8:30 p.m.
The dates for Sunday classes will be August 8, 15, 22 and 29th. Sunday classes will be
What are SDU classes you ask? Each week we will cover an area of scrapbooking and help you learn and/or improve your skills in this area. Week 1 will be Scrapbook Basics-you will learn how to organize yourself and how to get started as well as cover how to use several different tools. Week 2 will be Building Blocks of Design- you will learn about color theory and the building blocks of a great scrapbook page, and at the end of this class we will create our first page! Week 3 will be Power of the Pen- you will learn how to create effective titles, various ways to journal, tips to improve your handwriting and we will use various Zig pens! We will also complete another layout in class. Week 4 will be The Final Touch-learn to create dimension on your page, how to use and care for various punches, and how to enhance your layouts through the use of contrast, variety, rhythm and movement. We will apply those things to create our final page and class will conclude with "graduation" and students will receive a certificate!
If you have any questions please feel free to leave me a comment here on my blog or email me at allmyscrappin (at) rocketmail (dot) com I look forward to sharing this fun, exciting and informative class with you and anyone you think would enjoy this class too! If you are not close to this Michaels location check your nearest Michaels store for a class near you!
TFL!
Valerie